"Now that things are organised – I can use my brain to do other things!" – Jo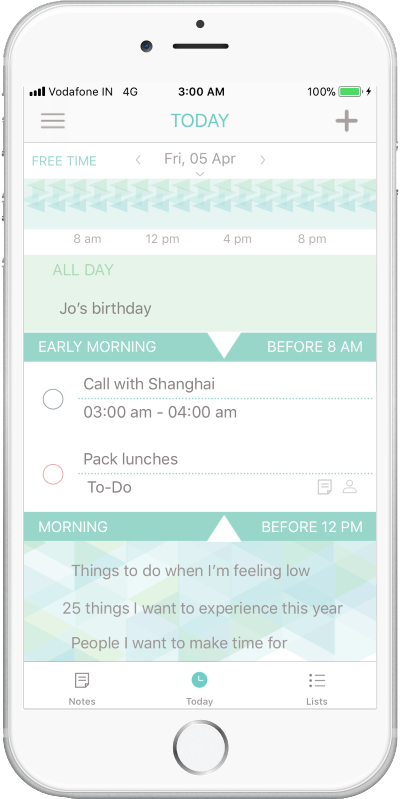 FAMILY CALENDAR
Create To-Do's for those tasks that don't have a fixed time.
An unchecked 'To-Do' at the end of the day, moves to the next day so nothing gets forgotten.
Feel the satisfaction of checking-off everything that got done
See your different roles by colour to prioritise and plan your day better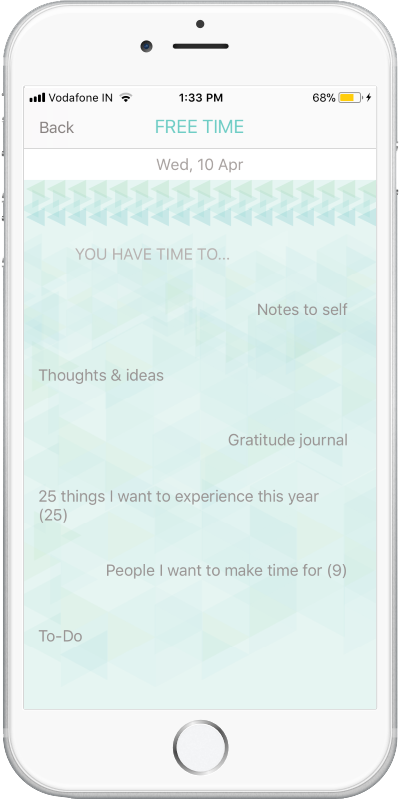 FREE TIME
Capture that elusive free-time and turn it into some me-time.
Keep the things most important to you top-of-mind
Break your day up to schedule me-time for when you're most likely to be free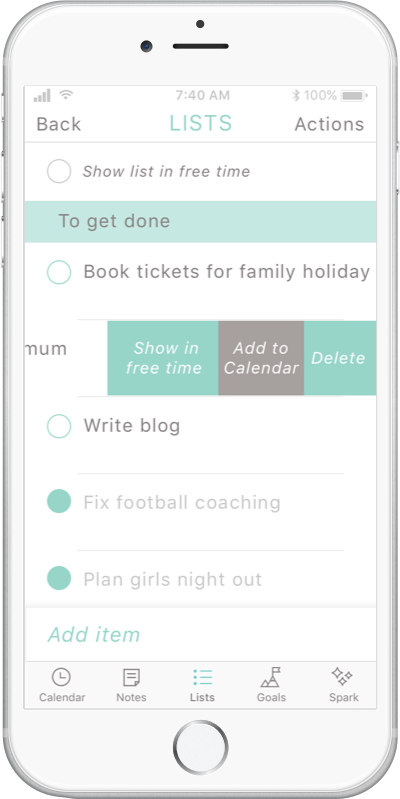 LISTS
Ease mental clutter by putting down everthing swirling in your head.
Swipe on any item to add it to your calendar.
You can keep a list item top-of-mind, by showing it in your "Free time" (by swiping on it)
Stay on top of your party lists, bill payments and meal plans by bringing them into your calendar
NOTES
Capture those fleeting thoughts and ideas that deserve attention and exploring.
Tag your gratitude journal to "show during free time"
Share important notes with friends and family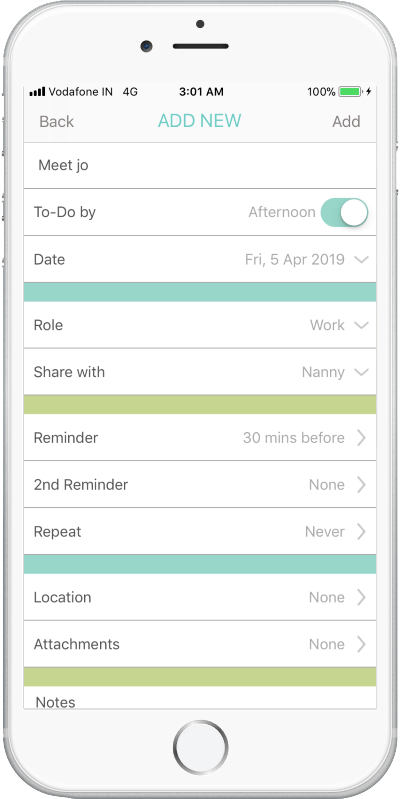 ADD NEW
The more you input, the more effective your event can be.
Schedule your "To-Do's" for the section of the day they need to get done by
"Share" with friends and family, sync with their calendar and remind them via WhatsApp/ SMS
"Everything else is very male…not intuitive & beautiful, like women think"
-NATASHA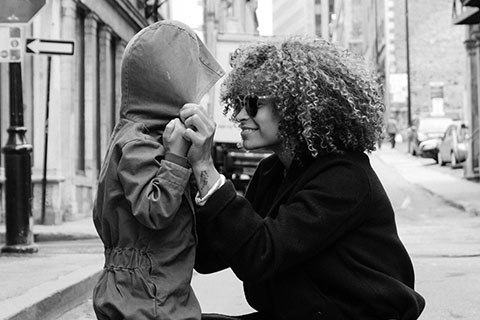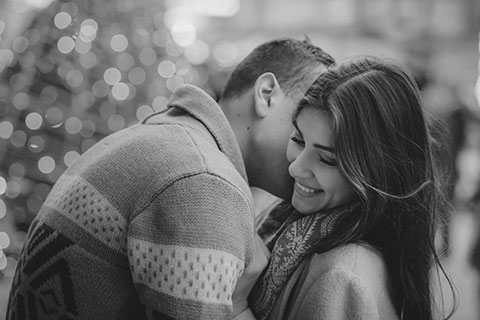 Woman. Daughter. Change-maker. Friend. Entrepreneur. Wife. Mother. You are all these things at all times – that's what makes being a mum overwhelming and so very beautiful.
So much to get done and not quite enough time or mind-space left for the woman, within all your roles?
No matter how efficient, there always seems so much left undone?
Know that you are not alone.
"As a mum, the first person you ignore is yourself – need to relearn how to put yourself first,
it becomes a habit we never quite get back" – Swetha
"Finding happiness every day in the little things" – Maya
Questions, suggestions, feedback or just hi – we would really love to hear from you with ideas for new features or improving existing ones.