TOP 10 "LIFE-WINS" FROM THE WEEK THAT WAS – THE WOMAN'S!
Yes – of course we shouldn't need a singled out day to celebrate women. It should be a year or life-long thing – but just like someone's birthday is a day we pause to think about them and celebrate them, there is probably some greater purpose behind this too.
This week has been remarkable for us as we had the chance, on more than one occasion, to be surrounded by some really extraordinary women and be immersed in their inspiring thoughts. 
Here are my top 10 most profound "life-wins" that made it into my journal for this week (but will probably stay with me for many years to come): 
1. There is a revolution underway
 A "powerhouse of women leaders who have made it to the top and want to inspire, motivate, guide and support every other woman to do the same." And to me, the most beautiful part about it is that it revolves around being the greatest version of oneself. Nothing more, nothing less.  
#inkher #jobsforher #nehabagaria #schonalirebello – Kudos to all of you who are at the source of something so brilliant! 
2. WonderWomen Inspiration
Stories of wonder-women doing inspiring things while 'playing mum' is part of what inspired the birth of Mamma-Miya. It was created to help women make time and space for everything that was most important to them. The chance to talk about it at this incredible, positively-charged environment makes it feel all the more relevant and valuable. 
https://www.facebook.com/jobsforher/videos/2058903060999529/?hc_ref=ARR5mPRu_D9JQ6hE5kgIlV2X_Mbv2EWiGBF8RbNITZdg_m1II9Oz4UEEGsPcerjOTt8&pnref=story
"Stories of wonder-women doing inspiring things while 'playing mum' is part of what inspired the birth of Mamma-Miya" 
Stand Taller After Every Goal Accomplished 
Every goal we set ourselves and then reach, allows us to stand just a little taller, braver and stronger. It doesn't matter how big or small the goal. It will simply lift you and bring you to something greater on the other side of that challenge. Namu Kini and her team at #HappyHealthyMe seem to live and breathe this philosophy every day. #makingithappen
4. #FromTheShouldersofGiants
A feature on a website that we have considered a lighthouse since we began our entrepreneurial venture was one of those special achievements. Not only recognising our purpose, but also classifying us amongst the top 5 Apps that women entrepreneurs need to strike their own idea of a work-life balance. This allows us to dream just that little bit bigger. #fromtheshouldersofgiants
5. Success Is Not Final. Failure Is Not Fatal.
It is only the courage to continue that separates one from the other. I feel like I'm learning this every day in this new venture and its impact is extending to the rest of my life. When coming from someone as 'successful' as Kiran Mazumdar Shaw of Biocon it's all the more reassuring: "Overcoming challenges and failure has been the greatest achievement of my career". The idea that the word itself needs to be replaced to help us recognise that there's no such thing as "failure". Phew! #lessonforlife
6. The Myth Of Having It All
How do you manage it all, you ask? I don't. I just manage the moment. I focus on the present. Meditation is my no. 1 tool." Since that fabulous talk by Vani Kola of Kalaari Capital, I've made sure to include meditation into my calendar every day and as a result, after years of intending to do it, I've finally made it happen – regularly! #littlebylittlealittlebecomesalot
7. Who AM I, Really?
Ask yourself, 'if you take me out of my current context, who am I??'" This soul searching question posed by Meeta Malhotra of Rey+Keshavan & Varana Design had me answer a few tough, but necessary things – both for my business and equally, for myself. But it's one of those questions we should probably keep updating our answer to as we transition through all our different seasons of life. #keepingitreal
8. What Moves Mountains?
Eternal optimism, faith and indomitable passion backed by a strong model, can quite literally move mountains in the way Shukla Bose has done with her organisation, Parikrma. Full respect! #lifegoals
9. What Would You Do If You Weren't Afraid?
Most often the hardest of times teaches us the greatest of our life's lessons. "Everything you've ever wanted lies on the other side of fear." When we decided to abandon our fear of failure and recognise the growth journey instead, we realised we could move ourselves to incredible places in our minds, and in our lives. #livingandlearning
10. And Finally, Last Week We Turned A Month Old. 
In that time, we have – quite magically – reached the lives of over 300 mums across India, the US, Canada, the UK, Australia, Singapore, China, Germany, Austria, Albania, Thailand, Indonesia, Mexico, Malaysia, France, New Zealand, Fiji, Guatamala, UAE and counting…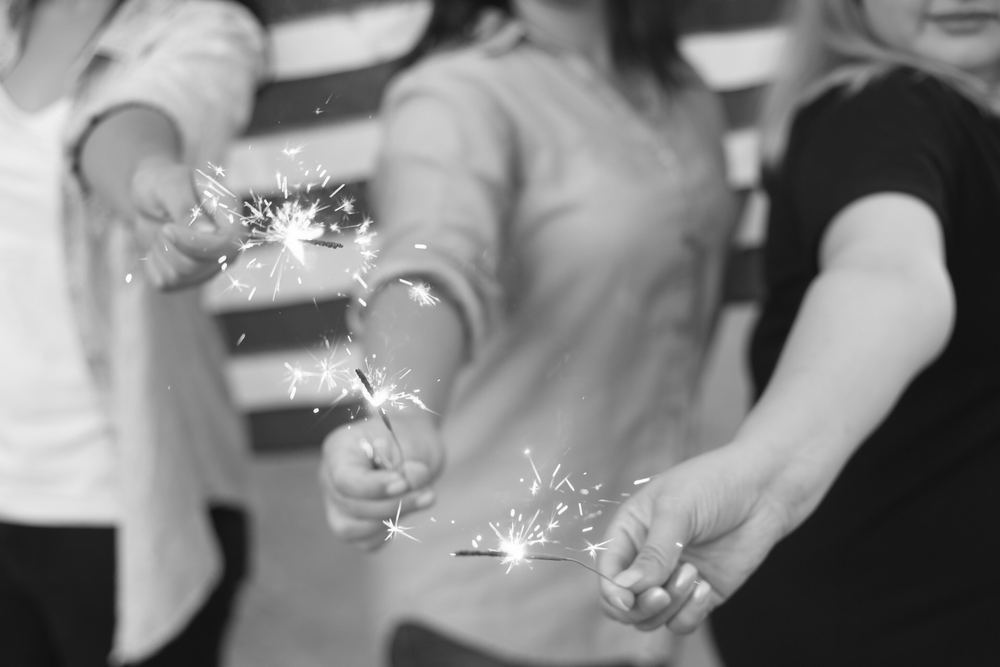 "Most often the hardest of times teaches us the greatest of our life's lessons."