STAY IN TOUCH WITH WHAT'S IMPORTANT TO YOU
A friend once told me "find ways to keep in touch with what's important to you".  With a new baby in my life I couldn't think of anything more important at the time and I let the advice pass. A couple of years later I chanced upon the concept of 'conscious living', and her words once again came to mind. This time I was ready to find out what it meant.
'Conscious living" involved understanding the direction I wanted my life to take – to recognise what was truly important to me.  Turns out there was no one answer. I very honestly reflected on the things that I valued most – relationships, values, experiences, dreams, personal and professional goals. The focus had to be on those things that would enhance my experience of life.
To live 'consciously', it wasn't enough just to know what I wanted, I needed to bring these things it into my daily life.  I worked with several suggestions and finally zeroed in on some of those that helped me the most.
The focus had to be on those things that would enhance my experience of life.
1. Living deliberately – I started by looking at some of the things that were occupying my days but adding little or no value and consciously replaced these activities with what I really wanted to do. Like my interest in social media that suddenly seemed to pale in comparison to what I could do to enrich my own life.
2. Scheduling things into my calendar. Once I realised that I could use my calendar to do the things I didn't want to forget, I consciously started making room for everything I wanted to bring into my life. Even things like calling my mom or ten minutes a day to read – I put it down and started getting things done.
3. Seeing everything in one place. It was hard for me to see the things that were important to the bigger picture of my life in isolation to the everyday realities of the things that needed to get done. So I put them all in one place. Seeing things side by side allowed me to make deliberate choices about what I wanted to do with my time.
4. Delegating tasks to make more time in my day. There were several tasks that I spent my time on each day, which could be done just as well by someone else. Learning to let go and allowing people to help me, opened up my time and the space in my mind.
5. Learning to say no. This was probably one of the biggest steps for me. It took a lot of courage, but saying no to the people and the things that I didn't want to be spending my time on, allowed me the possibility of doing what really mattered.
6. Decluttering spaces. Regularly clearing my physical spaces and making good habits of putting things back in their place reduced the time wasted on something as frustrating as looking for my keys every other day. Similarly managing mental clutter by putting things down, helped make room for the things that I enjoyed doing.
7. Never forgetting what it was that I was making time for. Keeping the things that were important to me top of mind and fitting them into my day whenever I could. I actually have a list of the things I'd like to do when I have time to spare.
Checking off the things that 'need' to get done leaves me feeling satisfied, but checking off the things that I 'want' to bring into my life, leaves me feeling enriched. It is only when I feel a sense of fulfilment that I am able to bring my best self to everything and everyone else that I engage with.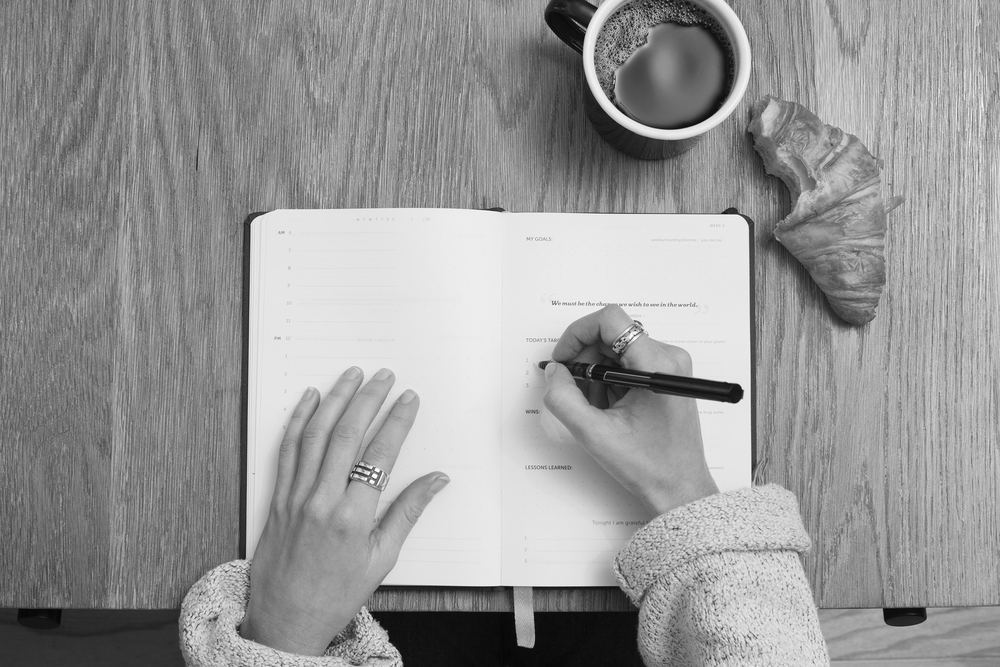 Never forgetting what it was that I was making time for.